The Loyal Order of
Friends of Boyds®
If you love Boyds bears, you'll want to belong (or renew your membership) to the beary best collectors club in the world - The Loyal Order of Friends of Boyds (or F.o.B. for short).

The 2014 Kit is in stock and available to order now through Bears Against MS.

Want to know what's included in the Kit? Of course you do. There's an 8"plush bear, a 3" bearstone and a sunglass case, all in a fun beach-themed decorative box.

Click the photo above
for a better look
at the 2014 FOB Kit.

As a F.o.B., in addition to the Kit itself, you also get:

•

Bi-Annual mailing of Boyds printed catalogs

•

On-line F.o.B. Newsletter

•

Opportunity to learn about Boyds product

introductions, launches, and more

•

Access to Members-Only chat room

•

The Opportunity to purchase Members-Only limited edition stuff!
Interested in learning about next year's kit?
Click on the photo below.
Then if you think you might be interested in ordering
the 2015 Kit when it comes out later this year,
email us (using the link at the bottom of the left panel)
and ask to be put on our FOB Preview List.
We'll then let you know as soon as the kit is released
later in the year.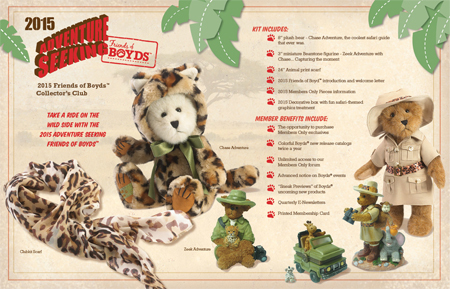 Scroll down to see the remainder of the links in the left side panel.