The Loyal Order of
Friends of Boyds®
If you love Boyds bears, you no doubt belonged to the beary best collectors club in the world - The Loyal Order of Friends of Boyds (or F.o.B. for short).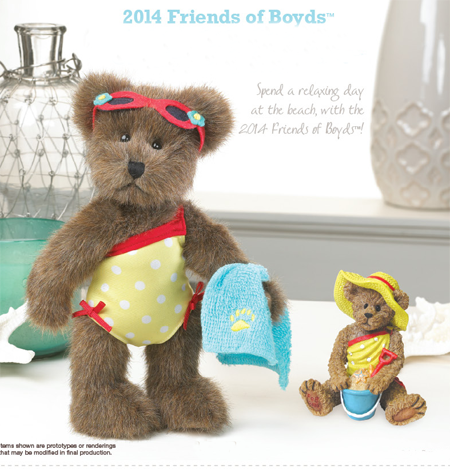 The 2014 Kit was the last one released. Want to know what was included in the Kit? Of course you do. There was an 8"plush bear, a 3" bearstone and a sunglass case, all in a fun beach-themed decorative box.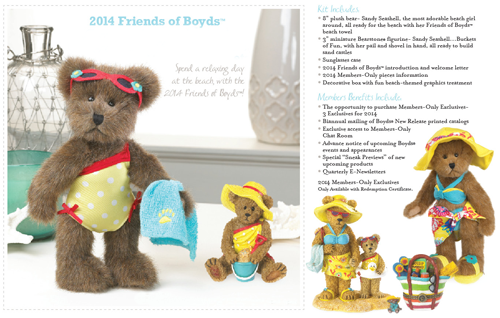 Click the photo above for a better look at the 2014 FOB Kit.
EMAIL US TO SEE IF WE STILL HAVE THIS KIT
OR ANY OTHER STILL AVAILABLE

A 2015 Kit was advertised (see below) but never released.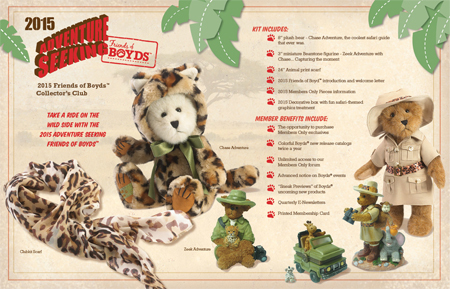 Scroll down to see the remainder of the links in the left side panel.