We have tried to answer the most commonly asked questions here. However, if you have a question that is not answered here,
feel free to email me (using the link at the bottom of the left side panel).
All Charlie Bears are new, imported directly from England.
In most cases, current Boyds items you purchase
from Bears Against MS will be new,
from Beehive Gifts' retail inventory.
In the case of secondary market bears,
all BAMS critters are, unless noted, Mint in Box with Certificate
of Authenticity or Mint with Tags, as appropriate,
and come from a smoke-free home.

If you are thinking about ordering a bear
but would like to see photos first,
or would like to pick the face that appeals to you the most,
we are happy to provide access to photos.
We use a service called Dropbox to host our photo files
(easier than emailing large photo files)
and can provide a link to the Bears Against MS Dropbox account.
Just email us (using the link in the left side panel)
and ask for the link to Dropbox.
Photos are organized by collection (year, plush or mohair, etc.).
Some bears have been camera-shy but if they haven't yet
had their photos taken, we'll gladly try and coax them out
for a photo shoot for you.

Where we have provided a video presentation of a bear,
it is of just one of any number of a particular bear that we have,
and not necessarily the one you would receive.
Quantities mentioned as available are as of the date
the video was filmed and are subject to change.

We would like to thank Jason Shaw of Audionautix
for providing the music for our videos.
Please check out his website at www.audionautix.com.

Bears Against MS currently does not have a shopping cart.
We prefer one-on-one communication.
If you see a bear you'd like to order, just send me an email
(you can use the link at the bottom of the left side panel on any page)
and let me know which bear you'd like and provide your city and zip code.
I'll email you with the total price, including shipping and optional insurance.
You can then pay using any of the methods listed below
(see "Types of Payment Accepted").
Bears Against MS generally does not require a deposit when you
pre-order (reserve) a bear that is not yet in stock (see exception below).
All we ask is that you follow through with the purchase.
That having been said, we understand that personal circumstances change
and if you find that you simply cannot follow through,
please let us know as soon as possible.
When your bear arrives, we will notify you by email
(if you change your email address, please make sure we know)
and payment is due at that time.
If we do not receive a response to our email,
we will email you a second time.
If we again do not hear from you, we will assume that you no longer
wish to adopt the bear and will put him or her back in stock
so that others have that opportunity.
The only exceptions to the "no deposit required" policy
is for special-ordered artist bears or the limited edition Isabelle Collection.
Because of the extremely limited availability of these bears,
a $25 non-refundable, non-transferrable deposit per bear
is required for these reservations.
For bear adoptions over $75, we are happy to offer a layaway program. Terms range from three to six monthly payments
with the shipping charges added to the final payment.
Suggested terms are shown in the item description writeup
for each bear but we are open to other arrangements
as long as they are reasonable.
Once arrangements have been agreed to,
we will provide a Layaway Agreement spelling out the details
of the layaway. If payments are not made as scheduled,
the layaway will be canceled.
A $25 per bear restocking fee will be forfeited with the balance of any payments made issued in the form of a store credit.
Unless noted otherwise, for both regular and special sale priced bears,
shipping is extra and varies depending on both the weight
of the package and the destination (zip code).
In some cases we do offer free shipping within the continental U.S.A.
and discounted shipping worldwide.
Look for this icon.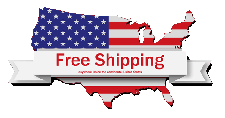 In most cases we ship USPS Priority Mail with delivery confirmation,
or Fed-Ex Ground for larger items.
Actual shipping charges will be quoted at the time of order.
BAMS does not charge any handling fees.
Combine items and save on shipping.
Shipping charges for a Boyds Home Party are from $5.95 to $17.95
per person, based on the dollar amount of their order.
Extra large or extra heavy items may require additional shipping charge.

We package items carefully, using bubble wrap, styrofoam peanuts
or air pillows. However, we cannot be responsible
for lost or damaged items.
Therefore, insurance, while optional, is recommended,
especially for breakable and/or high value items.
If the package is insured and you receive an item that is damaged,
please notify us as soon as possible
but certainly within one week of receipt.
If the shipping box shows any sign of damage,
please note that with the person delivering it if possible
and then keep the box and all packing material
as that may be required for a claim with the carrier.

If you receive a defective or incorrect item (not the one you ordered),
you must email us within seven calendar days of receipt
to discuss the problem and how you can return the item
for an exchange or full refund including all shipping costs.
However, please note that items that are hand-made
can vary and what one person considers "defective"
may be acceptable by industry standards so we may ask for details
and photos before authorizing the return for a full refund.
See below for other conditions of return.

If you are not happy with the item for any other reason
(other than a defect or it being the wrong item),
you must also notify us within seven calendar days
and request authorization before returning the item.
Unless the item is defective or not the item you ordered,
return shipping costs are your responsibility.
Once we have received the item back,
assuming the conditions below have been met,
we will issue a refund for the amount you paid us,
less our original shipping costs.
If the item had free or discounted shipping,
the amount we actually paid to ship the item to you
will be deducted from any refund.
Items being returned for any reason must be returned
in the condition in which sent from us,
with all tags and/or certificates, accessories and
appropriate packaging and without any noticeable odors (e.g. smoke).
You are responsible for the safe return of the item
so we suggest you insure the return package appropriately.
If an item is "returned to sender" from overseas
due to non-payment of import charges
(see "Shipping to Foreign Countries" below),
we will notify you that we received the item.
You can then either pay to have the item reshipped
or receive a refund of the amount you paid
less the actual amount we paid to originally ship the item to you
and less any PayPal or credit card fees we paid that cannot be reversed.

Sales of Today's Special Offer and other promotionally priced bears
are final. No refunds or in-store credits will be provided.

Shipping to Foreign Countries:
We are happy to ship to Canada, the U.K., Australia and other foreign countries, provided tracking is available. Rates will be quoted at time of order. We cannot ship items as a "gift" and will not "under-quote" the amount paid for the item.

The customer is responsible for any import charges (customs duty, VAT/GST, local processing/handling fees, etc.), if applicable. Once the package has cleared customs, you should be notified by the local taxing authority of any amounts due and the package will not be delivered until these charges are paid. If not paid within a certain time, the package is usually automatically returned to the sender (see "Returns" above).
To determine the amount of import charges that will be due,
you should contact your local customs office
or the website Simply Duty can provide an estimate (click below).



Current, non-exclusive, items are priced at suggested retail price.
For pricing on a particular secondary market bear, just email us
(using the link at the bottom of the left side panel).
If you include your zip code, we can also provide the shipping cost. Remember, in most cases BAMS only has one of each
secondary market item, so if you're interested in a particular bear,
don't delay...ORDER NOW!
Once a commitment to sell a bear to an individual
at a particular price is made, BAMS will live by that commitment
for a period of at least 10 days.
However, due to the changing values of collectibles,
before a commitment has been made and/or after the 10 day period,
we reserve the right to discontinue specials and/or change
regular selling prices at any time, without notice.

Bears Against MS has a Customer Rewards Program
that offers special benefits to its repeat customers,
including the opportunity to earn FREE bears.
For more information, just click here.

BAMS will ship upon clearance of a personal check, a money order
or cashier's check or upon receipt of payment by either bank transfer
or credit card through PayPal.
Clicking the link below provides access to PayPal's website.
Our PayPal user i.d. (i.e. where you need to send your payment)
is: orders@bearsagainstms.com.
If that is your preferred method of payment,
we will send you a PayPal invoice.
We also accept all major credit cards and would need
your contact information so we could call you for details.
In all cases, payment is due in U.S. funds.
For all items shipped to an address in Florida,
applicable sales tax will be added.
In addition, for bears shipped directly from Beehive Gifts
(primarily new Boyds items) to Arkansas, Indiana, Iowa, Kansas,
Kentucky, Michigan, Minnesota, Nebraska, Nevada, New Jersey,
North Carolina, North Dakota, Oklahoma, Rhode Island, South Dakota,
Vermont, Washington, West Virginia, Wisconsin and Wyoming,
6% sales tax will be added.

In using the Bears Against MS website,
you agree to the following terms and conditions:
The site is for your personal use only.
The site, text and photos are covered by copyright law
and may not be reproduced without the written permission
of Bears Against MS and/or other copyright holders.
Links to other websites are provided for the convenience of
Bears Against MS users and do not imply endorsement or affiliation.
In accessing a linked website, you should review that site's terms
and conditions of use and privacy policy
which may differ from those of Bears Against MS.
Information provided on this website (e.g. retirement dates
and value guide prices) while believed to be correct,
is not guaranteed and Bears Against MS assumes no responsibility
for your relying on this information.
When you order from Bears Against MS, we need your name,
email address and shipping address.
We use this information to process and ship your order
and send you a confirmation by email.
We also maintain this information on a database so that we can
provide you with information on future special offers and promotions
that we think would interest you.
We will not sell, rent or give your personal information
to any other person or organization (other than Beehive Gifts
if they are involved in either shipping your purchase
or processing your payment) without your consent.
However, if necessary we will cooperate fully as required by law
or as requested by any law enforcement agency
in providing information about a customer.
Please see below for our Privacy Policy regarding our E-Newsletter.

Bears Against MS produces html and plain text format E-Newsletters
with information about new exclusives available,
upcoming Specials, and other information.
To be added to the Subscription list, just use the link in the left side panel. The same Privacy Policy referenced above exists for those
on the Bears Against MS Newsletter subscription list,
with the exception that the information you provide on the sign-up form
is also provided to Mail Chimp®, the company that processes
our newsletter distribution.
They have TRUSTe's Privacy Seal but if you want to check out
their whole Privacy Policy, here's a link to that page on their website.

For a sample copy of our E-Newsletter, click here.

Other Things To Know:
We try to keep this site as up-to-date as possible,
but there is usually some lag time between our obtaining a bear
and posting the information.
If there is a particular bear you are looking for but don't see here,
email us. We might have it (but have not yet listed it).
If not, we may be able to find it for you.
If you find a link that does not work,
a picture that doesn't display correctly,
or any other error on the site, please email me and let me know.
Or if you have any suggestions on how to make the site
more user-friendly, we'd love to hear from you.
As a Bears Against MS customer, you are entitled to a discount
off over 3,000 products offered by VM Gifts.
In most cases, your price will be around 30% of the suggested retail price.
If you would like to order a catalog, just email me.
The cost is $10 including shipping,
but that includes a $10 gift certificate (off a purchase of $50 or more).